eDryBar.com - Pittsburgh's Luxury Hair Salon
Beautiful, Professional Hair Styles, Cuts and Color
Let's face it, there is nothing quite so terrible as a bad hair day. Thankfully the Style, Cut and Color Experts at
eDry Brow and Blow Dry Bar
is here to solve the problem of bad hair, today and for the future! eDryBar.com is the creation of Hungarian Model and Master Esthetician, Eva Kerschbaumer. For years, Eva has watched thousands of her happy spa guests search in vain for an establishment that promotes healthy hair the way that Eva focuses on healthy skin. eDry.Bar is the answer.
In case you were wondering, we also offer complete Hair Cut and Color Services - including the latest (and formadehyde-free) Brazilian Keratin Straightening Treatments. The expert stylists at eDryBar.com are also Color Masters that use water-free hair products from Eufora and handmade Italian line of vegan, cruelty-free, gluten-free shampoo, conditioners, color and haircare products from Davines
.
Click Here to Learn More about eDryBar.com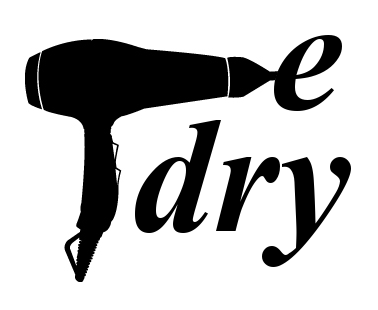 What is a Blow Dry Bar? First, let me tell you what it is not. eDry.Bar is NOT like anything else in Pittsburgh or in Pennsylvania or anywhere else - well, you might find something remotely like us in Budapest (or Paris or Milan). eDryBar.com IS about delivering you the cleanest, healthiest hair and the best, most beautiful style to make you look absolutely stunning - for under fifty bucks. Every visit is 100% customized just for you. Plus you can add anything you want from our spa friends at ESSpa to make your visit something truly extraordinary. eDryBar.com is more convenient, is more affordable, and is more fun than human beings should be allowed to have!
We know life is more than the occasional gala event or the once-in-a-lifetime wedding - and we also know that you want to look great all the time, but who has the time. eDryBar.com is open 7 days a week AND you can request an early morning (6:30am - 9am) appointment Monday thru Friday. Yep, you can come in BEFORE work or coffee (heck come enjoy complimentary coffee from our gourmet Expresso Machine); or stop in for a quick fix for that big lunch date or afternoon work meeting; or just come relax after work. Speaking of after work, eDry is the must-have accessory for a great girls' night out. To suit your many moods (and you're entitled to each and every one) our styles range from flirty, to preppy, to sophisticated, to just drop dead GORGEOUS. BTW, don't worry if you don't see YOUR style here on this website - when you walk into eDry.Bar, we are 100% at YOUR service and you will not leave until you are happier than a (fill in your 'happier than a' phrase here)
And our incredibly talented stylists also deliver amazingly long-lasting Formaldehyde-Free Brazilian Keratin, Cut and Color Hair Services featuring Cezanne.
Click Here for more information about eDry Brow and Blow Dry Bar.
So what are you waiting for? Call 412-447-1775 right now and get ready for a new and beautiful you!