Awards and Honors
We are honored to have won the following awards and honors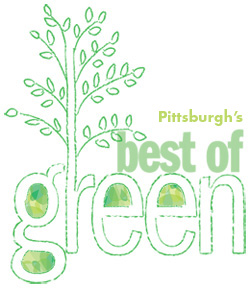 Your journey to Beautiful European Traditions with esSpa Organic Hungarian Skincare + Salon begins the moment you make your appointment. Behind-the-scenes until you walk in the door, during your visit; and even after you leave, we, The esSpa Team makes certain your esSpa experience is stress-free, seamless and restorative.

While we are grateful and humbled by the awards we receive, what being named the "Best Spa" or "Best Massage" means to us is: we are doing what we set out to achieve - more importantly, you are happy. Each team member is an integral piece of the puzzle, coming together to deliver an above and beyond experience. It is a unique collaboration of our core values: dedication, value, tradition, health, beauty combined with comprehensive training and education that makes esSpa what it is today.

We value our esSpa Family. The estheticians and therapists are in a league by themselves, receiving extensive hands-on training directly from Eva including: understanding what the esSpa client expects; what we expect from ourselves as part of the esSpa Team; the importance of every massage figuration; protocols for each treatment; how to customize a treatment for a client; down to how the sheets are treated, robes folded and the overall flow of the every visit.

We make sure each time you visit esSpa, and each professional team member you see, you are receiving a unique, exclusive, 100% esSpa experience. And that. we guarantee.

From most recent to our first - the following is a list of our Awards.

2005, '06, '07, '08, '09, '10, '11, '12, '13, '14, '15, '16, '17, '18, '19, '20; '21 and 2022.
2022
"Top Aestheticians in America" - BeautyWire Magazine / Aesthetics Everything
"Best Day Spas in Pittsburgh" - Expertise.com
"Best Spas & Wellness Centers in Pittsburgh" - Trip Advisor

2021
"The 10 Best Massage, Day Spas & Wellness Centers in Pittsburgh" - TripAdvisor.com
"Top Aestheticians in America" - BeautyWire Magazine / Aesthetics Everything
"Best Day Spas in Pittsburgh" - Expertise.com
2020
"Gold Medal - Best Skincare" - Tribune-Review
"Gold Medal - Best Massage" - Tribune-Review
"Top Aestheticians in America" - BeautyWire Magazine / Aesthetics Everything

2019
"Gold Medal - Best Day Spa" - Tribune-Review
"Gold Medal - Best Massage" - Tribune-Review
"Top Aestheticians in America" - BeautyWire Magazine / Aesthetics Everything
"Best Day Spas in Pittsburgh" - Expertise.com


2018
"Top Aestheticians in America" - Aesthetics Everything
"Top Family Spa" - Global Spa & Wellness Awards by American Spa Magazine + Luxury Travel Advisor
"Gold Medal - Best Day Spa" - Tribune-Review
"Gold Medal - Best Massage" - Tribune-Review


2017
"Top 3 Aestheticians in America" - Aesthetics Everything
"The 10 Best Spas in Pennsylvania" - AmericanTowns Media
"#1 Best Spa & Wellness in Pittsburgh" - Trip Advisor
"Gold Medal - Day Spa" - Tribune-Review
"Best Spa" - Pittsburgh Spectrum
"Best Manicure / Nails" - Angie's List
"Best Massage Therapy" - Angie's List
"Best Skin & Body Care" - Angie's List

2016
"Top 3 Aestheticians in America" - Aesthetics Everything
"Best Day Spa" - SpaIndex.com
"Gold Medal - Massage" - Tribune-Review
"Best Spa" - Pittsburgh City Paper
"Best Manicure / Nails" - Angie's List
"Best Massage Therapy" - Angie's List
"Best Skin & Body Care" - Angie's List
"Best Attraction" - TripAdvisor.com

2015
"Gold Medal - Day Spa" - Tribune-Review
"Gold Medal - Massage" - Tribune-Review
"Best Spa" - Pittsburgh City Paper
"Best Manicure / Nails" - Angie's List
"Best Massage Therapy" - Angie's List
"Best Skin & Body Care" - Angie's List
"Best Attraction" - TripAdvisor.com

2014
"Best Spas In Pittsburgh" - CBS / KDKA TV-2
"Gold Medal - Cosmetic Skincare" - Tribune-Review
"Gold Medal - Massage" - Tribune-Review
"Best Spa" - Pittsburgh City Paper
"Best Manicure / Nails" - Angie's List
"Best Massage Therapy" - Angie's List
"Best Skin & Body Care" - Angie's List
"Best Attraction" - TripAdvisor.com

2013
"Gold Medal - Spa" - Tribune-Review
"Gold Medal - Massage" - Tribune-Review
"Best Spa" - Pittsburgh City Paper
"Best Manicure / Nails" - Angie's List
"Best Massage Therapy" - Angie's List
"Best Skin & Body Care" - Angie's List

2012
"Best Day Spa" - Pittsburgh Magazine Reader's Choice
"Best Spa" - Pittsburgh City Paper
"Best Manicure / Nails" - Angie's List
"Best Massage Therapy" - Angie's List
"Best Skin & Body Care" - Angie's List
"Best Spa" - Kudzu.com



2011
"Best Spa" - MerchantCircle.com
Gold Medal "Day Spa" - The Herald
"Best Day Spa" - Pittsburgh Citypaper
"Best Day Spa" - US Commerce Association

2010
"Editor's Choice" - Best of Pittsburgh, Pittsburgh Magazine
"Best Day Spa" - Pittsburgh Citypaper
"Best Spa" - MerchantCircle.com
"Best Customer Service" - Talk of The Town
Gold Medal "Spa Treatments" - The Herald
Silver Medal "Massage Therapist" - The Herald


December 2009 - (all from Citysearch.com)
Winner "Pittsburgh's Best Spa"
Winner "Pittsburgh's Best Skincare Treatments"
Winner "Pittsburgh's Best Facial"
Winner "Pittsburgh's Best Massage"
Winner "Pittsburgh's Best Hair Removal"
Winner "Pittsburgh's Best MakeUp Artist"
Winner "Pittsburgh's Best Nail Salon"
Winner "Pittsburgh's Best Brazilian Bikini Wax"


November 2009 - Winner "Best Spa" (Pittsburgh City Paper)

October 2009 - Named a Founding "Seed" Member of the Green Spa Network. Initially invited to join as one of only 4 "Cultivator" level members in 2007, ESSpa Kozmetika is proud to be the only member of the Green Spa Network in the entire State of Pennsylvania.

September 2009 - Best Organic Spa (Pittsburgh Magazine): "Want to spoil yourself for an afternoon? Pay a visit to ESSpa Kozmetika Organic Skincare, owned by former Hungarian model Eva Sztupka and her husband, Pittsburgh native Scott Kerschbaumer. They've rehabbed one of the oldest auto-mechanic shops in Western Pennsylvania (Humes Ford, circa 1915!) using recycled and other sustainable materials. To make your skin look its best, Sztupka uses a mix of organic products handmade in Hungary and in Pittsburgh. Surf the list of discounted packages for indulgences that won't bust your budget."

September 2009 - Best Skin Treatments (Pittsburgh Magazine Readers' Poll)

July 2009 - Top Hot Jobs (Pittsburgh Magazine): "Even in a recession, Pittsburghers want to feel good. As a result, the wellness and beauty industry continues to boom in the region, and demand for these professionals remains hot. Underscoring this need, Scott Kerschbaumer, COO of ESSpa Kozmetika in Aspinwall, says he has hired two massage therapists and one esthetician (skin-care specialist) in the past few months, and is looking to hire two manicurists. In some ways the economy has benefited the area's spas. People are cutting back on vacations, but still choosing to treat themselves at the spa. "We call it spa-cation," says Kerschbaumer."

April 2009 - Best Green Spa (Pittsburgh Magazine): "Modern spas have their roots in ancient European towns famed for waters that restored one's health. Today, massages and facials are by far the most popular spa treatments in America. Eva Sztupka, a native of Hungary, modeled her business, ESSpa Kozmetika (17 Brilliant Ave., Aspinwall), on the European-style spa. She regards skin care and the spa experience as crucial components of overall health. This past year, the Green Spa Network nationally recognized the spa for its reliance on natural Hungarian skin-care traditions, which include extensive training and use of natural and organic products. The handmade, organic skin-care products and treatments at the spa are brilliant, just like the name of street where it's located."

2009 - Gold Medal "Best Spa" (Pittsburgh Tribune-Review)

2008 - Winner "Top Spa Honors" (DAYSPA Magazine)

2008 - 2nd Place "Best Spa in Pittsburgh" (Pittsburgh Citypaper)

2008 - "3rd Best Overall Spa in America" (The Industry Source Magazine)

2008 - Winner "Best of the Best" International Spa Award (Skin Inc. Magazine)

2008 - Gold Medal "Best Spa" (Pittsburgh Tribune-Review)

2008 - Gold Medal "Best Skincare" (Pittsburgh Tribune-Review)

2008 - Gold Medal "Best Massage" (Pittsburgh Tribune-Review)

2007 - 2nd Place "Best Spa in Pittsburgh" (Pittsburgh Citypaper)

2007 - Gold Medal "Best Spa" (Pittsburgh Tribune-Review)

2007 - Gold Medal "Best Massage" (Pittsburgh Tribune-Review)

2007 - Winner "Pittsburgh's Best Spa" (Citysearch.com)

2007 - Winner "Pittsburgh's Best Manicures & Pedicures" (Citysearch.com)

2006 - Gold Medal "Best Spa" (Pittsburgh Tribune-Review)

2006 - Winner "Pittsburgh's Best Facial" (Citysearch.com)

2006 - Winner "Pittsburgh's Best Massage" (Citysearch.com)

2006 - Winner "Pittsburgh's Best Manicure & Pedicure" (Citysearch.com)

2005 - Winner "Pittsburgh's Best Spa" (Citysearch.com)