The Eva Facial
View Images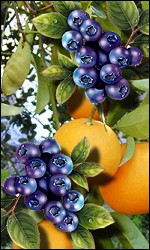 Price: $325.00
Availability: in stock
Prod. Code: The Eva Facial
Does your face need a special touch? Does your face deserve the attention of the '3rd Best Aesthetician in the United States'?
Let our founder and Hungarian Master Organic Esthetician, Eva Kerschbaumer treat you to a facial that is customized based on
YOUR
exact skin care requirements and
YOUR
specific requested results (immediate results and long-term benefits).
All options will be discussed during a thorough consultation and full treatment with Eva herself. This multistep treatment (see below) is approximately 1.5 hours. (Hint) make sure you ask Eva about adding her 'daily secret.'
Skin analysis;
Cleansing;
Toning;
Rejuvenating steam;
Exfoliation;
Extractions;
Targeted Facial Massage;
Face, hand, arm, foot and leg massage;
A customized cocktail of Firming / detoxifying and rejuvenating masks;
Special attention to the orbital (eye) area;
Finish with application of luxurious moisturizers and serums;
Includes face wax and brow shaping.
In a word, this facial is Incredible!