Pittsburgh's Original BOGO Gift Card Sale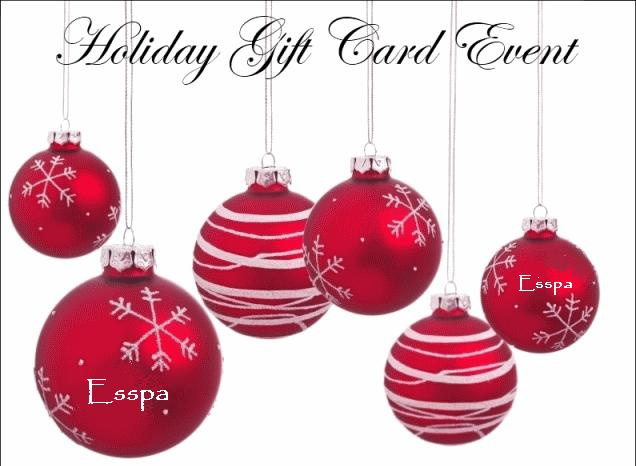 CYBER WEEK - VISIT www.ESSPA.fr RIGHT NOW TO PURCHASE A GIFT CARD AND YOU WILL RECEIVE A FREE BOGO BONUS CARD.


Its BOGO! It Continues! ESSpa Kozmetika continues the Holiday Celebration with our Cyber Monday Sale – to accommodate customers searching for the best Holiday Gifts (and the Biggest Deals) of the Season. And don't worry about rain or snow, if the weather is bad – you can make your purchase from the comfort of your home or office.

Nationally-recognized as "The 3rd Best Spa in America" by The Industry Source, Pittsburgh's premier skincare establishment continues its Holiday Shopping with its iconic Cyber Monday Cardapalooza Buy One Get One Deal and a host of other special deals.


Spa You Soon,
Eva and Scott Kerschbaumer
ESSpa Kozmetika Organic Skincare
17 Brilliant Avenue
Pittsburgh, PA 15215
412-782-3888

PS – Don't want - take advantage of this exclusive Exclusive BOGO Cyber Monday Opportunity.